Frequently Asked Questions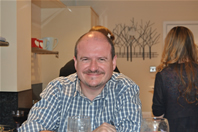 What sort of music do you play?
I pride myself in always asking clients what music they prefer initially, inviting them to have as much input into the music as they would like. They can either provide examples of music genres or even provide a playlist for the event, it is entirely up to them. I also like to play to the audience including taking requests from the audience as appropriate.
Can we meet with you before the event?
I am happy to meet up to discuss you requirements before the event, I often find this useful if they wish to discuss playlists or just to reassure the client they have made the right choice.
How long does it take to set up your equipment?
I usually like to be at a venue about 3/4 hour before the event but it does vary dependant upon the venue. I can usually have music playing within 20 minutes of arrival.
My chosen venue has asked if you are insured and if your equipment is PAT tested?
Yes, I have Public Liability Insurance and all my equipment is PAT tested annually, I can provide certificates in advance by email or carry them with me at all times, I am also qualified to carry out my own risk assessments.
Can I mix Karaoke with Disco Music?
Yes, I use the same system for Disco and Karaoke so if I receive a request for someone to sing (it may be a family member who is particularly keen) I will oblige and can seamlessly put the Karaoke tracks in between the music tracks. I will usually try to ask the client first though as many clients dislike karaoke as a poorly chosen karaoke track can break up the dancing.
How late can you stay?
I don't usually put an end time on an event as I feel it will spoil the event if I cannot commit to stay until the end. I usually find the Manager of the venue will intervene and may request a specific end time, they usually want to be packed up and everyone gone by their normal finish time, I would not like to spoil my reputation by ignoring such a request.

Please like me on Facebook
DJ-K ~ A Huge Range of Music to suit all Ages and Tastes